Issue 005 | By Proeza Ventures
Welcome to the Paddock, your VIP access to unique insights from some of the best mobility founders out there and curated news and trends reshaping the mobility sector globally.
—Rodolfo, Enrique, Cecy, Karen, Horacio and Angela.
💡If you know of any startup that is also committed to #reshapingmobility by being more efficient, safer, and environmentally friendly reach us here.
🏁Come visit The Paddock to see the full portfolio of P.V companies.
Welcome Deftpower!
Deftpower's platform puts the EV driver front and center and brings charging station networks, auto OEMs and utilities together providing them with cost-saving opportunities in a unique and scalable way. Since the transition to EV is happening at a rapid pace, EV platforms need to be interoperable, work with the latest protocols to account for new use cases, and meet high standards. Deftpower today provides access to over 300,000 charging points and aggregates over 800 CPOs throughout Europe.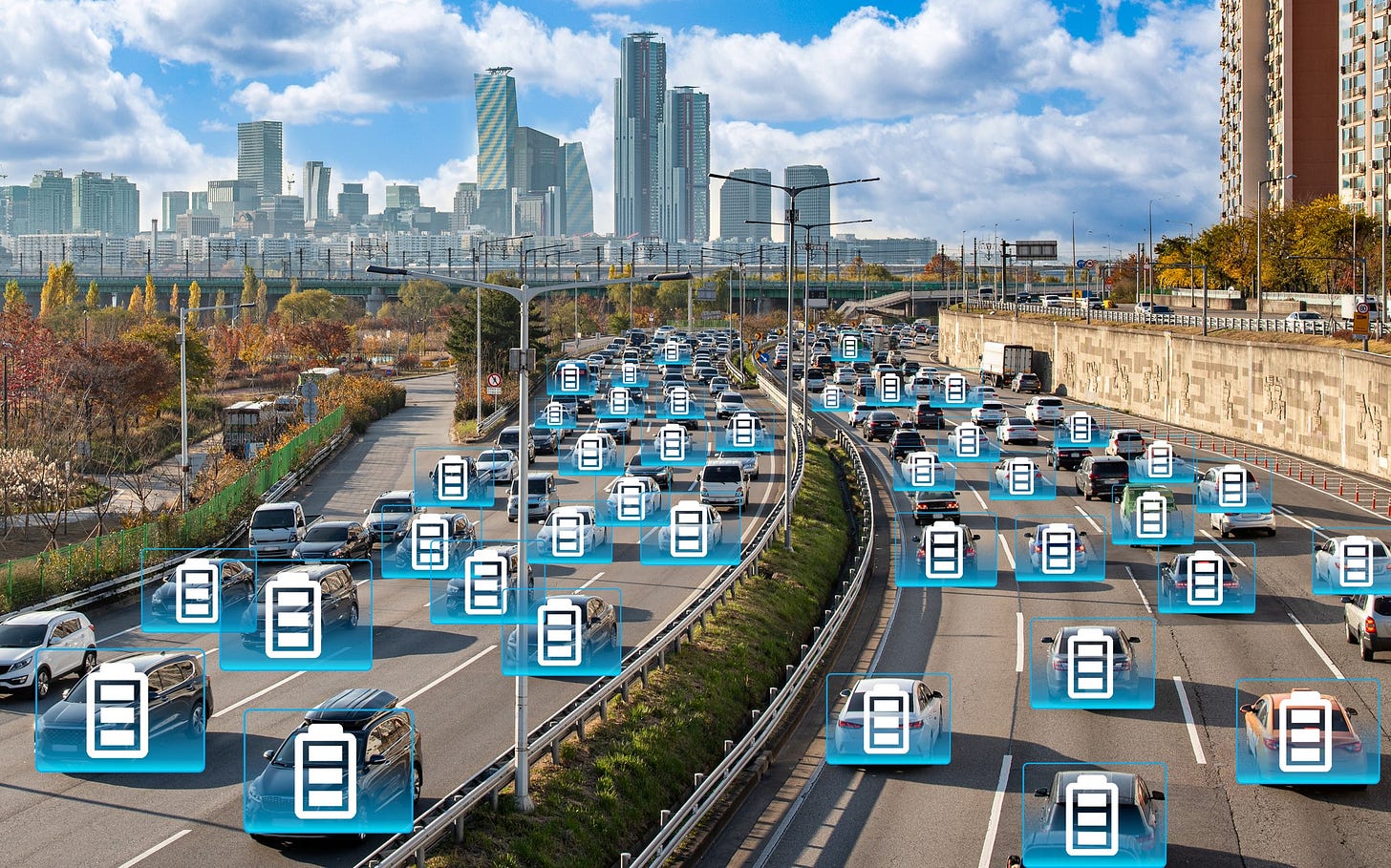 We are very excited to be working with Jacob, Marc and Remco, who are building the next-generation EV charging platform.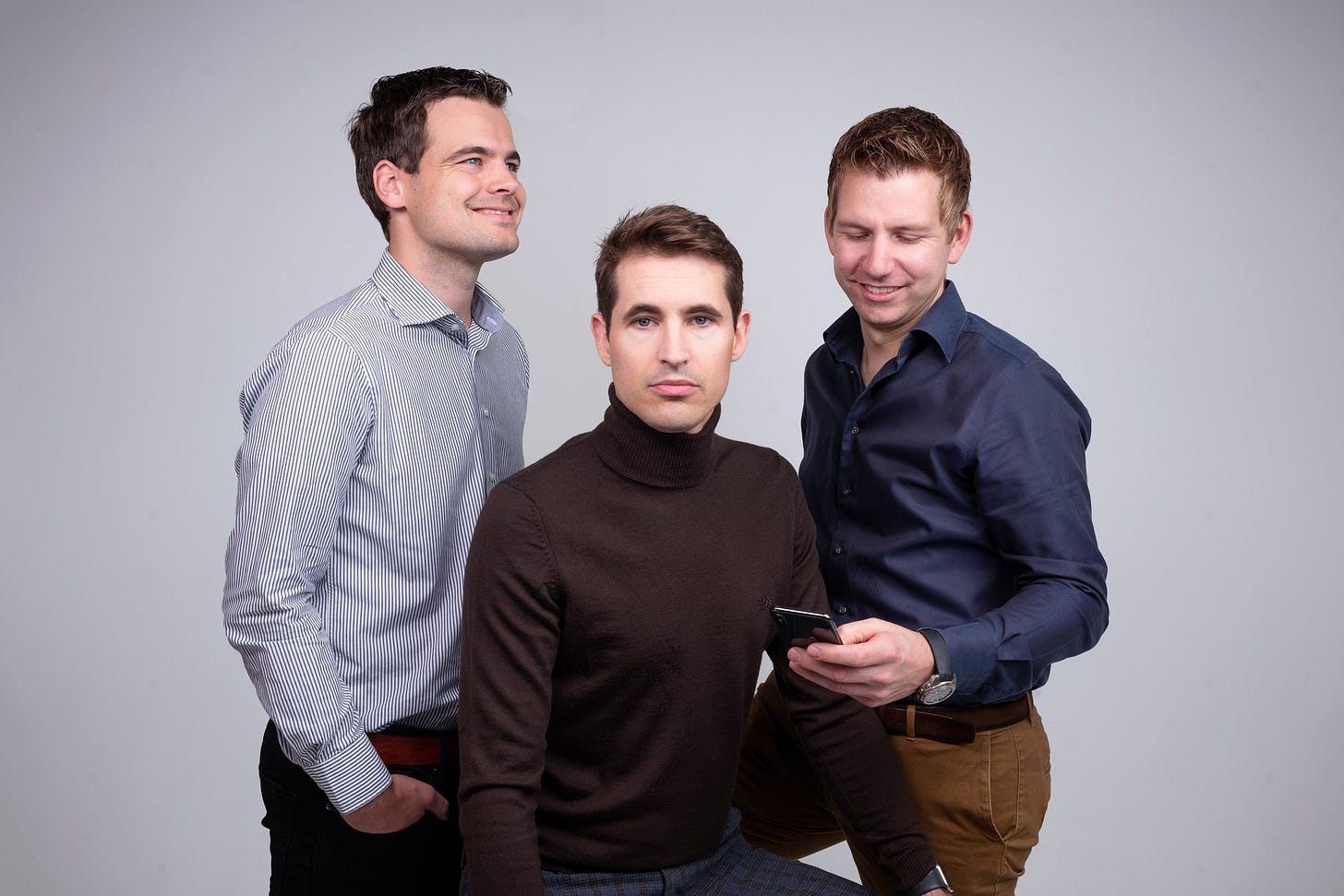 Why we invested
The EV space is undoubtedly one of the hottest sectors within mobility as the EV revolution is currently underway benefiting from a host of different tailwinds. Furthermore, a few underlying trends in Europe that make this space even more attractive are the formation of clearing houses such as Hubject, and the adoption of OCPI, which have made interoperability possible, making us believe that the time is right for aggregated smart charging.
Since the beginning of 2022, we looked throughout every relevant player in the EV infrastructure space evaluating where to play within the value chain, considering if we should place a HW or a SW bet, and where it should be geographically located. And for us, the energy trading solutions SW platforms are the most attractive space to play in. With this in mind, we narrowed it down to only two options: a CPO or an e-MSP. As the e-MSP is the closest player to the EV driver, we believe there is an opportunity for an independent player to come and aggregate the market to kickstart the smart charging and energy trading play. Deftpower has envisioned a future where EV drivers are compensated for smart charging, potentially enough to charge their EVs for free.
Overall, we find Deftpower a state-of-the-art platform for EV charging management, with an incredible technical structure and an ambitious vision of energy trading in Europe. We have also built a very strong conviction for its world-class team, Jacob, Marc, Remco and their clear vision of how they'll reshape mobility. We are very excited and honored to join them in their journey!
Portfolio news
⚡️Congratulations to Parkimovil for winning first place in the product, services, and solutions Intertraffic Award category.
⚡️Big congrats to Driveu.auto for winning the European Startup of the Year in the European Informa Tech Automotive Awards.
⚡️A special shout-out to OnoMotion who is now working with UPS in Hamburg and Cologne, delivering 10 new e-bikes to the cities. Their collaboration is projected to help save an astounding 57 tons of carbon dioxide each year.
⚡️Electric Era has partnered with a global leader in smart, convenient charging solutions SK Signet to solve demand charges and uptime issues with a fully integrated electric vehicle charging solution.
⚡️BusUpkeeps growing! Their next stop is Summer, Washington. They will be offering their services to 16,000 workers from the Sumner Sounder Station to the city's manufacturing and industrial center which has companies such as REI, Amazon and Costco.
Interesting Reads
🔍Opening the North American Charging Standard
OMG! Okay, it's happening! In an effort to encourage network operators and automakers to adopt the same technology, the EV pioneer, Tesla, is opening their network by sharing its EV charging connector designs.
Even though hardware and software solutions are highly competitive in the EV space, we believe this can be a big step toward electrification in the US. Tesla claims that its charging connector and charge port is the most common standard in the United States, and by sharing key details such as designs, Tesla will increase the opportunity for mutual technology adoption among interested players, creating a positive impact to enhance EV adoption. We know that as of today, automakers and OEMs (the big boyz) use Combined Charging System (CCS), and transitioning into another technology can be complicated. However, smaller hardware and software companies can see this as a window of opportunity and start off with a stronger system. If players switch to NACS (not the "Tesla plug"), it will give EV drivers access to Tesla's network and their 1,500 supercharger stations across the United States, which means a faster and stronger market deployment.
As of today, Tesla has 69% of the EV market share in the US, meaning that most of the EV infrastructure deployed corresponds to Tesla. In the EU it's more diverse, the EV market share from Q1'18 to Q2'22 has been Mercedes-Benz leading with a 9.2%, followed by BMW at 9.1%, Volkswagen at 6.2%, KIA at 5.8% and Audi 5.6% .
It's going to be very interesting to see how this news affects (or not) the market dynamics in the US!
🔍Through a series of articles, IEEE Spectrum analyzes the major tech challenges that need to be overcome in order for the EV revolution to really take place.
In its first article, Spectrum compares and contrasts the F-150 EV against its ICE version. The vehicles may look the same from the outside, but all the code and SW that goes into the vehicle make the point that they operate on a different level technologically, politically, and socially, requiring a lifestyle change for drivers. More importantly, vehicle OEMs need to recognize that the rules of the game have changed and that interdependencies with mining and utility companies have shifted the power balance they once had, creating completely new supply chains that are just beginning to be built today.
For the second installment, the main focus was on the battery challenges that the industry will face. EV OEMs require to design new manufacturing processes and build plants to make both EVs and their batteries. They also need to secure the raw materials that go into making these batteries (which, by the way, compete with other consumer electronics), creating the perfect storm for materials shortages in the foreseeable future. The key issue is the time lag between mining the materials, investing into creating new plants, and getting the right permits to start operations (not to mention having the refining capacity – almost non-existent in the US today – and the changes in chemistries that might happen along the way before SOP).
In the third installment, the news outlet analyzes Palo Alto's aggressive goals of reducing greenhouse gas emissions to 80% below the 1990 level by 2030. Palo Alto has 4,500 EVs and well over 1,000 charging ports in public spaces, plus an additional ~3,500 located at residences. However, Palo Alto's electrical distribution system was built for handling the loads of the 50s and 60s and designed for one-way power, not for distributed energy resources sending power back to the system. All of Palo Alto's 3,150 distribution transformers would have to be upgraded if the city were to achieve its goal. This presents an interesting opportunity to find novel solutions that help coordinate EV charging, as well as to deploy advanced metering infrastructure, providing the local utility with household peak insights.
Finally, in its fourth and most recent piece, gasoline superusers are covered in more detail. Superusers are those that drive over 30,000 miles per year and represent 10% of all US drivers, consuming 32% of gasoline among all drivers. Shifting these 25mm drivers to EVs, and incentivizing them to do so, makes more sense. However, it is not as simple as that. For starters, OEMs don't have the installed capacity to shift them to EVs; it would take Ford an estimated 15 years to switch the 2.5mm superusers driving the ICE F-150, plus, current EVs are not designed for all terrains and weather conditions. Furthermore, one must consider the areas where these users reside (ie. rural areas) and how they would need to alter their personal behaviors, lifestyles and livelihoods by switching to EVs.
At the end of the day, we believe that the intent and policies to fight climate change in the transportation industry by accelerating EV adoption is getting there, now it's time to build (like Marc Andreesen famously said) all the infrastructure and ecosystem around it to make it happen.
🔍Airlines' next struggle? Where to plug in their planes.
Airlines are facing challenges as they electrify their ground and air operations. The aviation industry accounts for approximately 2-3% of global greenhouse gas (GHG) emissions, with that figure potentially rising as aviation travel increases. Many big airlines have set ambitious sustainability goals to achieve net zero emissions by 2050, and thus are looking at different ways of cleaning up their operations. Making cleaner airplanes is trending as a long-term endeavor, as airlines are looking into SAF (sustainable aviation fuel made from agricultural or forest waste, algae or even used cooking oil) and hydrogen. Therefore, on the shorter term, their focus is on electrifying their ground equipment and electrifying smaller planes. United invested in Heart Aerospace, which is developing a 30-seat hybrid electric aircraft to serve smaller markets that are within of United hubs.
As they electrify their ground equipment, mainly vehicles, the problem airlines are facing is that energy infrastructure at airports, even the biggest ones, are constrained. Airlines won't be able to charge all their vehicles, be it ground equipment, Vtols and electrified airplanes, with the current infrastructure. For some context, United has electrified 30% of its ground equipment and is already running into some power constraints at some of its hubs. We see this as an opportunity, one of many, for energy storage solutions, where they can close the gap and allow aviation companies to electrify their fleets in the short term and with a limited amount of investment.
Proeza Ventures invested in Electric Era, the company behind the PowerNode, AI-driven, high-power storage unit focused on powering EV fast charging but that could in the future serve the needs of airports and airlines.
Some deals we found interesting
🚀Acerta Analytics– an Ontario -based analytics company that helps automakers and suppliers improve quality in manufacturing processes, raised $8M in a Series B round led by BDC Capital's Industrial Innovation and Thrive Venture Funds. (22. Nov. 2022)
🚀Amplio– a remote-based holistic supply chain management company raised $6M in seed funding led by Construct Capital. (6. Dec. 2022)
🚀Anode Labs– an Austin- based startup creating a decentralized network to pay individuals and small businesses for their energy storage assets raised a $4.2M round co-led by Lerer Hippeau and Lattice (17. Nov. 2022)
🚀Atria– a Mexico- based startup platform that offers new possibilities for sellers specializing in pre-owned cars raised $3.1M led by Addem Capital. (15. Nov. 2022)
🚀Better Trucks– an Illinois-based technology-driven logistics firm focused on rapid parcel delivery raised a $15M round led by Lobby Capital. (15. Nov. 2022)
🚀Cabana– a Seattle- based company with a fleet of high quality and high-tech campervans raised $3MM in a funding round led by TechNexus Venture Collaborative. (8. December. 2022)
🚀Cargoroo– an Amsterdam-based electric cargo bike provider raised €10M led by The Sharing Group and Participatiefonds Duurzaam Economie Noord-Holland (PDENH). (12. Dec. 2022)
🚀Carputty– an Atlanta-based vehicle financing company raised $12.3M in Series A funding co-led by Fontinalis Partners and TTV Capital. (6. Dec. 2022)
🚀Classified Cycling– a Belgium-based cycling technology developer, raised $23M in funding, led by Active Partners (1. Dec. 2022)
🚀Cofactr– a New York-based logistics and procurement software raised $6M in Seed funding led by Bain Capital Ventures. (28. Nov. 2022)
🚀Einride– a Stockholm-based autonomous and electric truck company raised $500M led by Northzone, EQT Ventures, Temasek, AMF, Polar Structure, Norrsken VC and Barclays Europe. (7. Dec. 2022)
🚀Enode– a Norway- based YC alum raised $15M Series A funding for its application programming interface that allows energy companies to integrate EVs, thermostats, solar inverters, and other energy hardware directly into their apps. (10. Nov. 2022)
🚀EV Realty Inc– a San Francisco -based an EV infrastructure development platform for commercial fleets raised a $28M investment from energy transition investors and expanded its executive team. (15. Nov. 2022)
🚀Fulfilld– a Denver- based intelligent WMS raised $3.2M Seed round led by Funding Heartland Ventures joined by Matchstick Ventures, Dundee Capital, and TenOneTen Ventures among other angels. (15. Nov. 2022)
🚀GoFreight– a LA-based startup that provides SW for small freight forwarders raised a $23M Series A round co-led by Flex Capital and Headline.(13. Nov 2022)
🚀Intelligent Traffic Control– a Tel Aviv-based traffic management platform raised $5M in Series A co-led by Champel Capital and Mobilitech Capital. (5. Dec. 2022)
🚀ISEE– a Massachusetts-based self-driving technology company raised $40M in Series B funding led and joined by Maersk Growth, New Legacy, Eniac Ventures, and others. (17. Nov. 2022)
🚀Kyte– a SF-based company that delivers rental cars to its customers on-demand raised $60M in Series B round led by InterAlpen Partners. (11. Nov. 2022)
🚀OneRail– a Florida-based transportation visibility solution raised $33M in Series B funding, led by Piva Capital and Arsenal Growth Equity. (1. Dec. 2022)
🚀Parallel Domain– a Palo Alto, Ca. -based startup that has built a data-generation platform for autonomous driving companies raised a $30M Series B round led by March Capital. (17. Nov. 2022)
🚀Pickle Robot Company – a Massachusetts -based which offers automated robotic systems that unload trucks has raised a $26M Series A led by Ranpak, JS Capital, Schusterman Family Investments, Catapult Ventures and Soros Capital. (15. Nov. 2022)
🚀RailVision Analytics– a Montfort, Canada-based train efficiency company raised $4M in seed funding, led by Trucks Venture Capital (30. Nov. 2022)
🚀Range Energy- a Mountain View, Calif.-based powered trailers provider to the commercial trucking market raised $8M in seed funding, led by UP Partners, R7, and Yamaha Motor Ventures. (28. Nov. 2022)
🚀Rouvia– a Berlin-based startup that helps logistics companies reduce emissions linked to trucks raised $3M co-led by Cavalry Ventures and Dynamo Ventures. (30. Nov. 2022)
🚀Scantinel Photonics– a German-based startup developing light detection and ranging solutions for mobility and industrial applications raised €10M led by PhotonDelta, Scania Growth Capital, and ZEISS Ventures. (28. Nov. 2022)
🚀Surround Insurance– a Massachusetts-based startup that offers lifestyle-based insurance for driving, renting, and freelancing raised a $2.5M seed round led by MassMutual through its MM Catalyst Fund. (21. Nov. 2022)
🚀The Eighth Notch– an Alamo, Ca.-based startup whose platform is focused on logistics for last-mile deliveries raised a $3.5M round led by Ecosystem Integrity Fund. (15. Nov. 2022)
🚀WeaveGrid– a San Francisco-based company whose software helps utilities better integrate EVs into their grids raised $35M led by Salesforce Ventures.(15. Nov. 2022)
Where we've been

Where to find us next
🏎CES January 5-7 (Las Vegas, NV)
🏎 Manifest Jan 31- Feb 2 (Las Vegas, NV)