Issue 001 | By Proeza Ventures

August 11, 2022
Welcome to the Paddock, your VIP access to unique insights from some of the best mobility founders out there and curated news and trends reshaping the mobility sector globally.
Hope you enjoy it,
—Rodolfo, Enrique, Cecy, Karen, and Angela.
💡If you know of any startup that is also committed to #reshapingmobility by being more efficient, safer, and environmentally friendly reach us here.
🏁Come visit The Paddock to see the full portfolio of P.V companies.
⭐For you monthly dosis of mobility insights, subcribe here
ONOMOTION is on a mission to improve the quality of life in cities by rethinking B2B urban logistics. The company has designed, developed and commercialized an electric cargo bike known as "ONOPAT" with standardized containers to provide efficient and sustainable logistics solutions to parcel companies, e-commerce, catering and groceries, and micro-mobility, among other players. As of today, the system has gained great traction and is being operated throughout Germany by companies such as UPS, DPD, GLS and Hermes.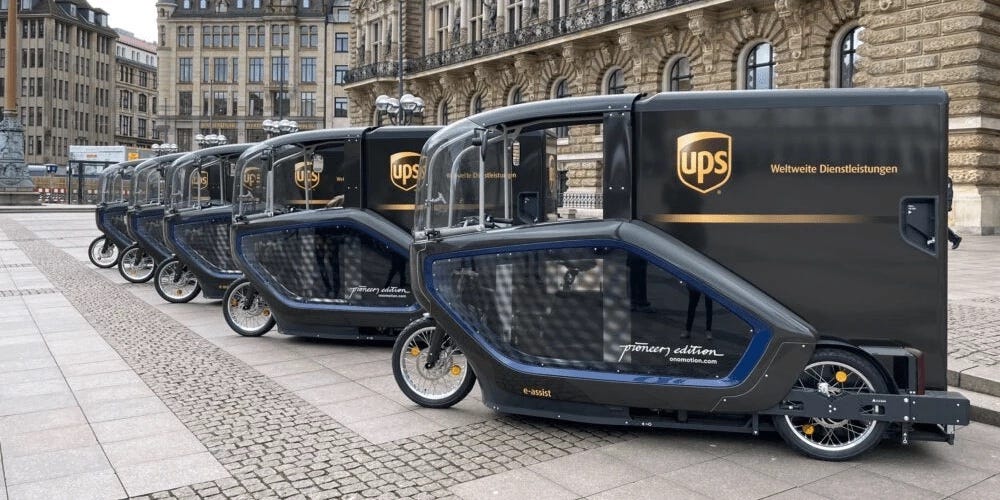 We are excited to work with Beres, Murat, Phillip, and all the ONO team who are as passionate as us about #reshapingmobility!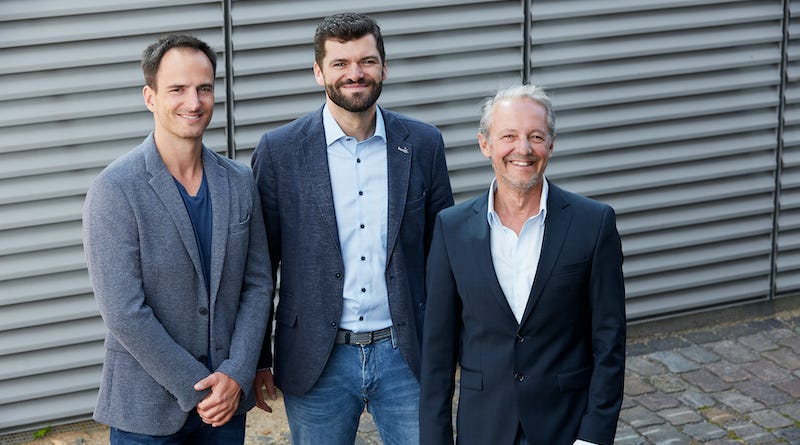 Why we invested
Cargo bikes are a transportation alternative that is expected to grow to $2.8Bn in market size by 2030. It is driven by the growth of last-mile logistics and the need for more sustainable and clean transport alternatives. E-cargo bikes have a host of advantages over vehicles: they can move more quickly through the city streets, deliver packages faster than their van equivalents, they are cleaner – saving in carbon emissions, also quieter, and easier to park.
After talking to more than a dozen companies in the e-cargo space, and analyzing the space, we believe ONO is the best cargo bike for deliveries out there. In our last visit to ONO's facility in Berlin we noticed that the team had thought about every single detail in designing the bike and had taken into consideration years of feedback from users. Features such as having an interchangeable 2m3 / 200kg container an unlocking / locking feature through a remote key, a touchscreen, reverse function, and a swappable battery. These features, although each one individually might seem like a small detail, as a whole, add tremendous value to ONO's customers allowing them to have a more efficient operation (and deliver more packages).
We see ONO as a leader in the nascent cargo bike space that will take off due to the last mile logistics growth, the need for alternative sustainable transportation vehicles and city regulations. We strongly believe in the team and is an honor for us to be part of their journey!
Welcome Electric Era!
Electric Era is a company that engineers an advanced storage system for EV fast-charging stations intended to provide cost-effective energy management. Their energy storage systems prevent costly power draws from the grid when the power price is high. Enabling clients to save on their energy bills and most importantly eliminate the need for costly grid upgrades and allow their customers to get fast charging operations live and work in a shorter period (by not waiting for grid upgrades).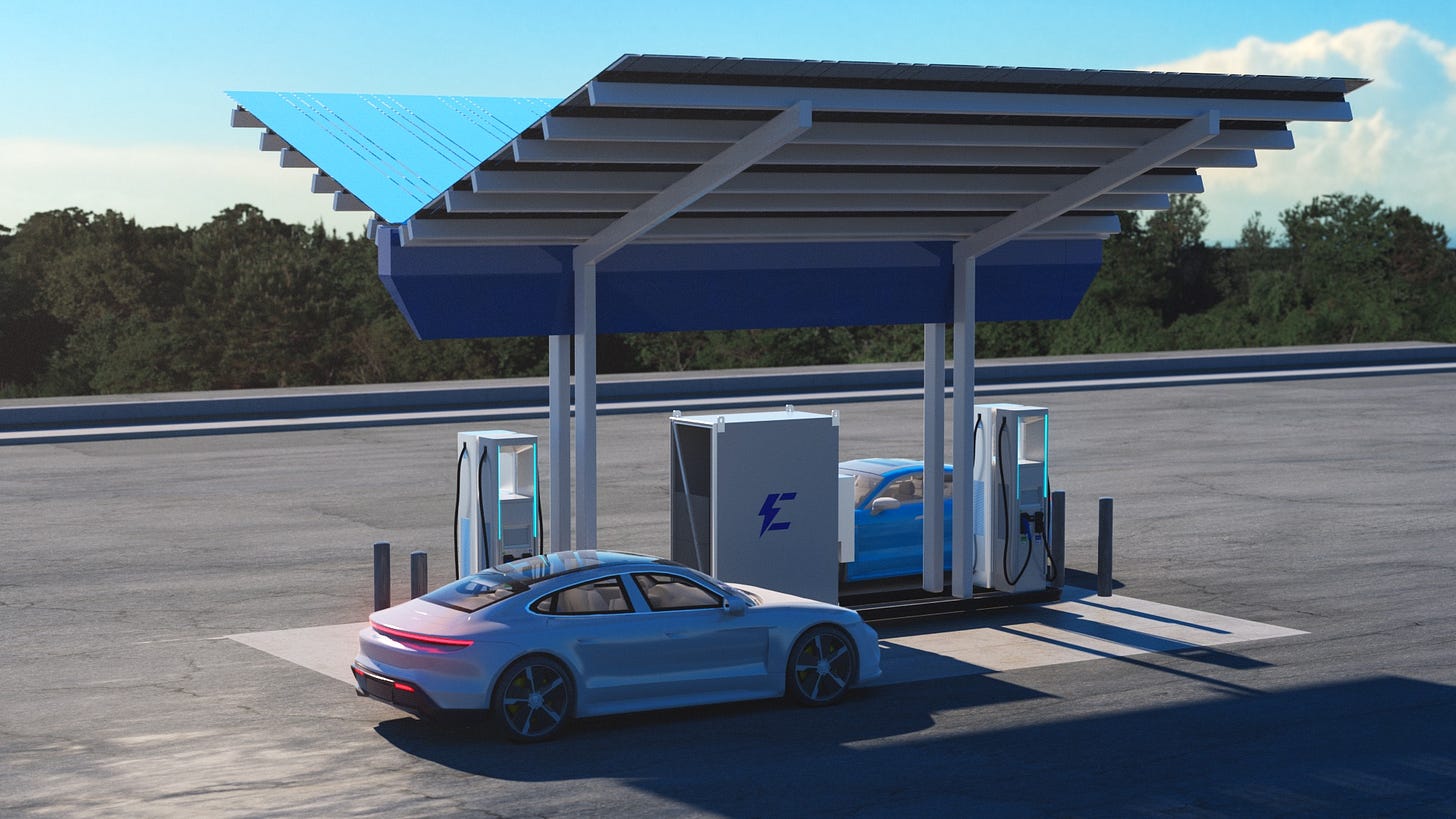 We are excited to work with Quincy, Kevin, Sid, and all the EE team, who have shown outstanding commitment to #reshapingmobility
Why we invested
As of today, most EV drivers charge at home with level 1 or 2 chargers, but as EV adoption grows, public charging infrastructure will need to meet the demands of a new demographic of EV buyers which live in apartments and do not have a garage to charge their vehicle, as well as growing EV commercial fleets. Fast charging infrastructure is rapidly growing as EVs are becoming more mainstream and more commercial electric fleets are on the streets. Enabling fast charging will be key to reducing range anxiety, thus, creating a virtuous loop that encourages the adoption of more electric vehicles.
This increase in EV adoption will lead to the need for investments at the grid level. We believe battery energy storage solutions will play a key role in implementing EV charging infrastructure, especially for fast charging since they can reduce the cost of these grid updates and help accelerate the build-out. Furthermore, these solutions can help charging networks provide a better customer experience guaranteeing a high charging level at the beginning of each session. We liked Electric Era's solution since it is purpose-built for fast charging, has a lower price point than the competition, and is designed for a longer lifetime.
Portfolio news
⚡️DriveU.auto and Segway Robotics' joint offering of a robotic platform with remote operations-enabled "out-of-the-box" will allow last mile delivery service operators to rapidly deploy large fleets of delivery robots.
⚡️Xos Trucks have crossed the Canadian border! Making it easy for fleets to adopt electric vehicle solutions by focusing on two key pain points: affordability and reliability.
⚡️ Joyride has launched an e-commerce marketplace Joyride Garage for anyone looking to directly purchase the hardware needed to operate a shared light electric vehicle fleet.
🚀Big congrats to the Bliq team on closing USD $13.5M Series A! We are very proud to be part of this journey helping gig drivers increase their productivity and earn more!
Interesting Reads
🔍Fleet Owners Just Want More EV Charging Stations, Not The Moon
The last year's efforts with the Bidens administration to encourage fleet owners to convert their fleets to electricity have not gone unnoticed. But fleet owners have a big request, a strategic charging infrastructure.
Although there's a budget for infrastructure they want to make sure some of that pie is aimed at charging stations for light-duty vehicles (LDVs) and commercial medium- and heavy-duty vehicles (MHDVs).
The capacity for these types of charging stations is different from the ones we use in our homes or supermarkets. As the adoption is coming at a faster pace than expected strategic planning should come fast to meet the demand that could be doubling at least in the years to come.
Who will be the players to gain that pie portion of this niche but the big market in the coming years?
🔍The Pillars Of A Net-Zero Transportation Sector: EV Adoption And Clean Energy.
The plan to achieve net-zero greenhouse gas emissions by 2050, will have a starting role in the adoption of widespread electric vehicles. However, the job to be done by the public sector for this to happen is a must, such as shifting the electric grid to be primarily powered by clean energy.
The strategic placement of charging infrastructure in more urban and suburban areas ensuring it remains up and running with minimal support is the real challenge the government is facing.
EV charging infrastructure needs should consider the charging behavior so the demand could leverage strategies to monitor and influence the adaptation of electric vehicles.
As we can see one of the biggest challenges EV faces is the adaptation and implementation of infrastructures in urban and suburban areas. So that in the future, there is a major investment in EV technology, and the industry can develop to its full capacity.
🔍4 Ways Computer Vision Will Reshape Urban Transportation
In the last years, computer vision has had an important role in developing all kinds of applications of machine learning and AI, which is heavily accompanied by deep learning and a convolutional neural network (CNN).
This technology will be complementary to #reshapingmobility in Urban Transportation. Computer vision-powered systems form the backbone of every application of smart city initiatives. Whether it's improving traffic conditions, curbing air pollution, transporting passengers safely around the city, or helping design better urban spaces, computer vision in smart transportation will revolutionize how people live, travel, and work in cities.
Electrification is one of the many ways to reduce carbon emissions, cities should tackle initiatives in parallel to achieve those targets quicker (and in a less expensive way).
Some deals we found interesting
🚀Chain.io -a Philadelphia, Pennsylvania- based supply-chain-specific, cloud-based integration platform, raised an $11 million Series A round. The round was co-led by Fontinalis Partners and High Alpha, with participation from Mercury, Grand Ventures, Eve Atlas, and Waybury Capital. (15. June.2022)
🚀Cubbo – a Colombia- and Mexico-based e-commerce fulfillment startup, raised its pre-Series A from SV Latam Capital, Gerdau Next Ventures, Community Access Fund, and Gainangels. (01.June.2022)
🚀Infleet – a Brazilian- logistics startup for corporate fleets closed a BRL 2.6 million funding round led by DOMO Invest and followed by Bossanova, Américo Pereira Filho, Yves Nogueira, and Dalton Swain. (23. May.2022)
🚀Kolors – a Mexico City-based, technology, and data-driven intercity bus network startup, raised $26 million in funding including a $20 million Series A financing round led by UP. Partners with participation from Maniv Mobility, Toyota Ventures, K5 Global, and Mazapil, alongside existing investors. (01. June. 2022)
🚀Mottu – a Sao Paulo, Brazil-based motorcycle rental startup, has raised $30 million in equity in a Series B round of funding. The company gives independent couriers a way to work for logistics and food delivery apps, and also secured $10 million in debt financing (30. June.2022)
🚀Nash – a San Francisco, California-based startup API platform designed to help businesses make same-day delivery raised a $20m Series A, led by Andreessen Horowitz with support from Y Combinator, Rackhouse Venture Capital, 640 Oxford Ventures, and other leaders across the tech and supply chain space. (26, June 2022)
🦄Nowports – a Monterrey, Mexico- based digital freight forwarder Nowports has raised $150 million in a Series C funding round led by Softbank Latin American Fund, which values the company at $1.1 billion. With this, Nowports becomes the latest unicorn in Mexico. (24. May. 2022)
🚀Ozon – a Mexican- based startup that buys, fixes, and sells motorcycles raised $25M in debt and $4M in a seed round. Funds that participated in the seed round were 1984.vc, K50 Ventures, Bridge Partners, Angel Ventures, Magma Partners, and Simma Capital. (10. June.2022)
🚀Tenet -a Canada-based fintech startup that offers EV-specific auto loans, raised $18m in seed funding, per Axios Pro. Human Capital and Giant Ventures led, and were joined by Breyer Capital, Global Founders Capital, and Firstminute Capital. The New York-based startup wants to help offset the "green premium" many consumers associate with EVs and home electrification. (28, June 2022)
🚀Urbvan – a Mexico-based startup was acquired by Swvl in an $82M deal. This deal will create synergies between both companies, as they are joining forces to provide a smarter, faster, safer, and more affordable transportation experience. (13. July.2022)
Where we've been
It's been seven fun months, of attending events, trying new vehicles, and visiting our portcos, here are some highlights.
Where to find us next
🛫Venture Café August 18 (Monterrey).
🛫 Move America September 27-28 (Austin).
🛫Lavca October 12-14 (New York).
🛫Auto | Bonny Doon October 26.
Follow our Tracks
🏁 LinkedIn
🏁 Twitter